Member Login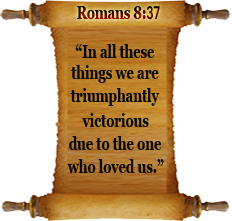 ADMISSION OPEN 2022-2023

27/03/2022 Admission For the academic year 2023 - 2024 is open with regular classes, Limited Seats

Class Klap

01-04-2023 WINNER KIDS

Proudly announces that it follows

Class Klap and activity based

Curriculum for Pre-Nursery LKG and UKG we lay strong foundation for kids to adopt ICSE/CBSE and State syllabus.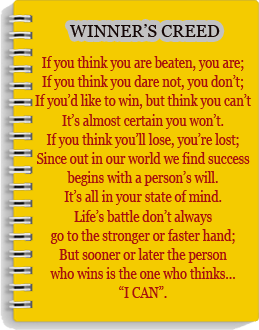 Where Every Kid Is A
A Unit Of Trust

Welcome to .....
As the caption reads Winner Kids are always winners. In this playschool we give our kids the treat which they like to enjoy every day. Kids walk into the premises and would never like to leave – any guesses why? Our infrastructure makes all the difference.

Romans 8:37 says, "In all these things we are triumphantly victorious due to the one who loved us."

God declares that we are winners.
We were created to rule, govern, control, master, manage, and lead our environments.
Every child that is born into this world is born with the leadership spirit, but not every child has the spirit of leadership.
Don't get confused, let me explain…
In every child there is a hidden leader and a winner but not every child eventually will become a leader. A child is conditioned by the environment that he grows in. The most important influence in a child's life is the school and the teacher. If the child is not given enough opportunities and encouragement to be the leader in the learning phase of life, then he will always believe he has no leadership qualities and will remain a follower all his life.
As a man thinks in his heart, so is he.
We, at Winners Kids School understand this concept very well and make every effort to create the right environment and atmosphere for your child to discover the hidden spirit of leadership and guide him towards his glorious destiny.

Welcoming music mat where YOU make the music
Swim into the pool of colourful balls
Educating and entertaining videos to watch
A library with a humongous collections of books
Every wall displays knowledge – you ask it and get it
Sensorial wall to recognise the different surfaces on display
Puppet show stage is the best to wait upon
Storytelling where your child can weave a tale
Huge collection of soft toys where each narrate a story
Crab sand pit with organic sand – eco friendly, free from all health hazards, awesome for the tiny hands
You are tired and want a nap – sshhhh! Baby's sleeping

Play pen in the outdoor – only when you are tired it's enough!
Summer days are to get into the swimming pool
Sand pit in a week is fun to make castles
Garden is there to give a try on plants
All play and no work! Every child is a genius in himself/herself only a trained person can identify the gem in them. Here we have trained teachers who are a decade experienced in the field of imparting education among the kindergarten. Postgraduates not only education but also in child psychology is what is the need of the hour, so here we are to kindle the scholastic abilities (the 3 R's – reading, writing, arithmetic). Our teachers are special learning disability trained teachers who can even train a special child. All are born wise and intelligent and the kids entering this school will be a 'WINNER' coz 'we believe every kid is a winner'
Here kids are encouraged to wonder, think, feel and imagine.